haha
freaked you out.. cause it reallly isnt THAT kind of love.. but... man.. is it close ..
i found a nice man on
crochetville
that hand carves hooks .. with a buck pocket knife..seriously.. and commissioned this little beauty..its out of a random fruit wood.. that has a natural lilac vein going thru it.. its fits my hand as if i had been there when he made it so he could fit my grip and hand.. and if he wasnt already married.. i might consider running off with him .. hehe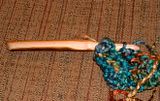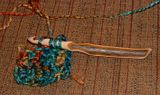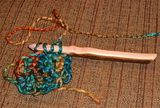 and of course here are action shots of me using it ..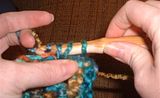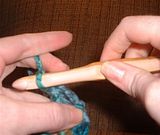 and i was so pleased with how it felt.. i didnt want to put it down so here is what i made tonight.. for ME.. !!
of course its not finished.. but .. i wanted to post it away way ..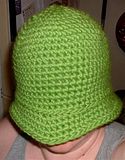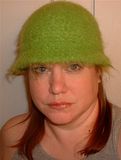 its a before and after.. made from lamb's pride bulky in lime ade.. turned out nice i think ..
i will be adding a beaded flower .. and some hand dyed silk ribbon for a band.. more pictures when i finish it