not so much hot as humid.. yesterday i couldnt move with out being well umm clammy.. pretyt much the same today .. not condusive to outside work much.. however i did do a little late afternoon in the shade of my 125 year old maple in the front yard.. and i took a little time on my front porch to plant some morning glories (flying saucer and crimson rambler) in my strawberry pots.. i hid them strategically behind the columns so when they do take off and start climbing .. it just looks like magic has happened.. that is really the only planting i will do til the fall since its late in the season here.. i have a couple planters i may go get a few plants for just for a little more colour on th efront porch and make it look like some one lives here.. the other work this summer will be cleaning beds.. spreading mulch ..laying weed barrier.. and getting ready for fall bulb placement.. and oh did i mention that i am tilling up a third of my front yard to make a shade garden.. ambitious yes.. hard work yes.. worth it.. yes..


i have been making plans for a year .. LOL.. and come this fall most of my thoughts and dreams will come to fruition.. i am also embarking upon a complete kitchen redo.. talking gutting all the way down to the floor joists.. no shit.. and its gonna be gorgeous ! i really cant wait .. the kitchen here has been the one part of this house i have not really enjoyed to the fullest because its.. well stupid.. the lay out was poorly thought out.. and the previous owners .. let's just say .. they did only what they HAD to do .. so i was thinking since the kitchen was added in 1920.. lets to deco-like room.. and that is exactly what i am doing .. black/olive/ pimento are my colours.. stainless appliances .. black slate floor and grey finished cabinets....still debating countertop.. maybe something like
THIS
or even
THIS
to accent the pimento .. i have a little while to decide but have decided on appliances.. i have picked out all frigidiare stuff in black and stainless..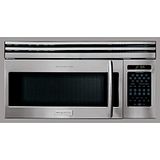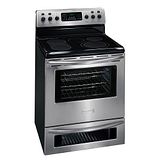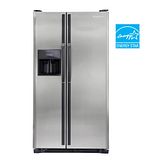 i have also finally decided on a bedroom.. i know i have been torturing certain friends for ages trying to make up my mind.. but i saw this in person the other day and decided it HAD to be the one.. i am in LOVE.. !!
so this is what i want with the bed.. dresser and mirror.. the end table as a night stand .. and th elarge mirror over my mantle.. and still debating the armoire or the chaise.. maybe you can help me decide.. i dont think .. actually i KNOW i dont have room for both .. i need the dresser or i would have the armoire and chaise.. no dresser.. but with no closets i need the dresser space..