so where was i when i was so rudely interrupted.. oh yeah .. just got to the eaglets.. anyway ..

while we were on the tram we passed "Friendship Pond" where it is believed.. if you walk hand in had around the pond.. you will be friends forever! .. can you believe that ? well .. Lani was enjoying her wheelchair ride SO much .. LOL.. sorry bout the bumpy ride really .. i was trying.. she mustered the strength and we .. marvie.. lani and myself .. oh yeah Llarry too .. walked around the pond.. B accompanied us.. but was having no part of the hand holding.. something about being lame..and girl cooties or something.. so we made it around the pond and of course had to have a group pic with Llarry of course.. so B had the honours.. and his mom *gasp* let him use her camera.. where as he was quick to proclaim undying love for her .. cause he apparently hasnt been allowed to even breathe on the camera at this point..


so here we are after our walk ..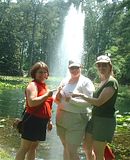 and here is my demonstration to B on how i take Llarry pics all on my own ..Llarry was enjoying the fountain in the pond.. and its a very technical process *snicker* .. i put him on my finger hold it out in front of me and snap a pic.. very tricky LOL.. NOT!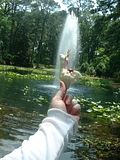 as we left the pond.. we had to move over for the tram.. B was playing around with his yo yo and the tram driver called out for a trick.. so after he left.. i was in a silly and sarcastic mood.. and well commented i had a trick for him ..and you know.... well i flipped the bird.. we all giggled and i was informed by B that i was MEAN! can you believe that LOL??? and of course the ever sharp lani had to add in that "was part of my charm".. it was a good laugh..

we made our way to the Japanese garden.. and well at this point B is getting into Llarry .. (let remember he called me lame earlier for this ) and was all about Llarry posing on the pagoda.. and under the japanese maple and one a lily pad type plant.. for some one that didnt like Llarry too much he was sure making certain Llarry was getting his photo ops in LOL.. he even served as Llarry's prop.. it was cute

Llarry catching some rays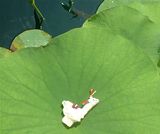 another view of where Llarry was catching rays.. (the red arrow indicates his pad)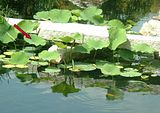 Huge Koi in the pond...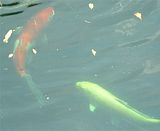 Llarry saying hi to lani under the tree ...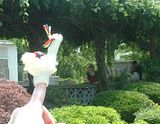 Llarry gettting a little help from B .. on the pagoda.. and under this ancient japanese maple.. it was beautiful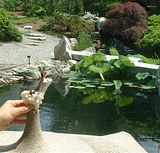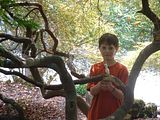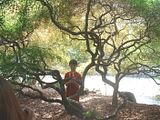 and of course Llarry keeping a watchful eye.. on B as he teases the koi with rocks..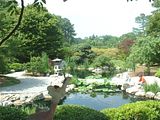 and this has to be my favourite pic of Llarry at the gardens .. he is really enjoying the guava blooms..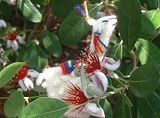 after the gardens .. we stopped off at Chic Fil A .. for lunch .. where upon B insisted "Llarry has to come in .. cause he might miss something .. " and i guess he would have missed B's ice cream mustache.. that would have been a pity.. and we did kind of trick B into this but it WAS funny ..



after the pic of the milkshake moustache..he gave lani a look like .. " how could you betray me like that?" sooo funny ........


I also have to add I have a new boyfriend.. and Llarry has a new friend .. his name is Hunter.. and he is in love with me !!

and umm no that isnt a carry on sized bag.. that is a FULL sized suitcase.. isnt he beautiful??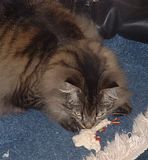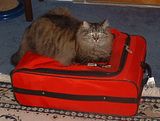 i guess that is it for now every one !!.comment and let hunter know how pretty he is .. Lani will give him the message
PS.. here is where Llarry was on the Mermaid..