i recently had the pleasure of just hanging out for a day with my newly found friend Angela.. as many of you know.. i do cherish my friendships and hold them dear.. we just kind of hung out.. shopped a little played with the new puppy Bernard.. fussed over the cute baby Clara aka lumpkin.. beatis.. and of course had to give the Scoot his attention too..

this is a short post .. i wanted to make it sooner.. seems life has gotten in the way lately LOL.. and i get to see them all again tomorrow.. i am excited about this !..

i also want to say i admire Angela for standing up for what she believes.. and having an open enough mind to understand others and give a chance to a crusty old bitch like myself LOL.. i almost forget when we talk there is a 13 year gap there.. she is wise for her years.. and i refuse to grow up .. so i think we just kind of meet in the middle .. anyway with our more rambling.. here are a few snaps from the day

Bernard getting a little lift from Angela.. what a cutie patootie!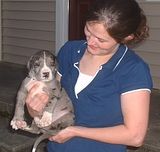 Bernard... reminding me so much of the CuppyPuppy white tipped tail and all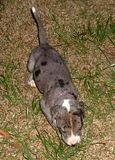 Scoot protector of the sofa back !! he doesnt look it but he is SO silky soft!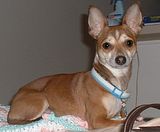 Angela and Clara.. sooo cute!!