I may not be a "real" mother but being a pet mom seems to be about the same to me .. ok maybe not ..but to me it does.. so you all can imagine my surprise when I got these from Cupcake, Brutus, Tiger, Lily, and Winston this morning..
Such thoughtful babies.. and just for fun.. here they all are .. Cupcake... Tiger and Winson in the window..Tiger is the big one..Lily and Brutus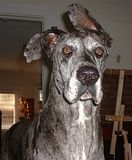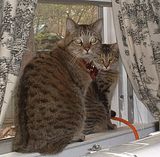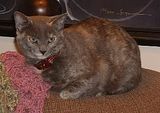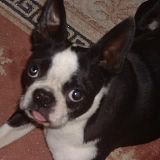 They may not be human.. but most days they are the lights of my life... MOST days...
On the Crochet Front.. I finished my sparkle bag.. I made it with some cream chenille that had a touch of gold and held a gold yarn wtih it.. Then I made and i-cord with just the gold.. I also made a cell phone poouch to attach with a loop to the back by running the cord through the loop.. so you can take your phone.. or if you chose not to ... you can take the pouch off.. I got the handle from

Yesterday and Today

on ebay .. they have great prices and wonderful customer service!!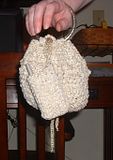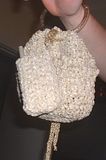 I really like the way this one turned out even though it looks wonky in the pictures.. its from the bobbles I did around the middle for texture..
Last night I made some plans for my trip home in July.. I really cant wait.. we are going to have our delayed Christmas then.. I will give all my nieces and nephew their bithday gifts.. and the city wide yard sale in Trenton is going to happen as well as the 4th of July hog roast my friends do.. I am going to need a week to recover from all of this when I get back here..
All I have for now.. catch you all later !